Stopping and Unplugging — Rabbi Jason Klein
|
Print This Post
February 24th, 2017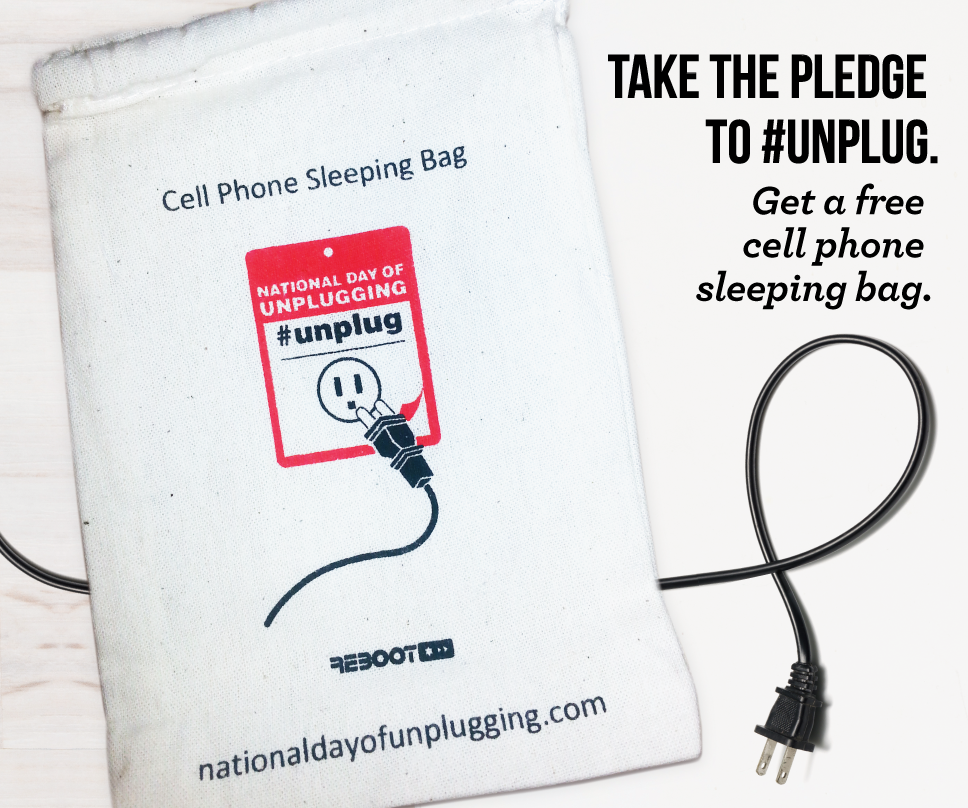 Stop! We can become so accustomed to thinking of Shabbat as our day of rest that we do not embrace the original meaning of the word: Shabbat means stop.
From opening of the Torah in which God stops after six days of making the world to the various tasks that classical Jewish texts describe as forbidden on Shabbat, the wisdom of Jewish tradition is rich when it says "stop." If we keep going, then there is no time to be refreshed. If we are plugged into all the things we do during the week on Shabbat, then we may not be setting the day aside as special. If we fail to stop some things, then there is little room to start others—to enjoy a conversation, a home-cooked meal, to read a favorite book, to learn something new.
Reboot has designated this coming Shabbat, March 3 to 4, as a "National Day of Unplugging." This is an invitation to consider what we are tethered to every day and to challenge ourselves to set that aside for some or all of Shabbat. Our most obvious plug is likely a mobile phone charger, so if we see you at JCP at Friday Evening Services this weekend, we'll give you a special "sleeping bag" for your device that you can try out this Shabbat or any time.

---
Friday Evening Services
March 3 at 6:00 PM
Oneg Shabbat, sponsored by Dori and Brian Friedman in honor of Samantha's upcoming Bat Mitzvah. Interested in sponsoring an event?
Tot Shabbat
Saturday, March 25 at 10:00 AM
RSVP by March 22
Friday Night Lights
March 31 at 5:45 PM
Register by March 24
All services at JCP, 146 Duane Street.
---
Rabbi Jason Klein is the Director of the Center for Jewish Life at JCP. Rabbi Jason grew up in Stuyvesant Town and Montclair, NJ before returning to the City for college at Columbia, where he majored in religion. After receiving rabbinic ordination from the Reconstructionist Rabbinical College in 2002, he became the spiritual leader of Congregation Beth Emeth on the South Shore of Long Island. Rabbi Jason completed seven years of service as Executive Director with Hillel at UMBC (University of Maryland, Baltimore County) before coming to JCP and recently finished serving for two years as President of the Reconstructionist Rabbinical Association, a volunteer position. He lives on the Lower East Side of Manhattan.